Social monitoring can reveal your customers' views, but the trick is knowing how to use it. Here are six ways sentiment analysis can build your brand or give it a boost.
Every day, billions of people from every corner of the world share their thoughts, wants, likes and dislikes on social media.
These posts are potentially worth millions to consumer-facing brands. They can help inform product choices, improve customer relations, and uncover new opportunities. But to gain these insights you need the right tools.
Enter sentiment analysis. Sometimes known as opinion mining, sentiment analysis uses natural language processing to identify hidden sentiments within written text.
It's nothing new—Obama used it in the run up to the presidential election way back in 2012. But, as with every burgeoning technology, the accuracy of sentiment analysis is improving rapidly.
It's more accessible today, too, with smaller businesses now able to take advantage of something that was once available only to those with the biggest budgets.
How to use sentiment analysis for brand building
With that in mind, here are six ways you can use sentiment analysis to give your brand a boost.
1. Resolve service issues
Brand reputation has never been more important than it is today. McKinsey reports that over a quarter of customers will drop a product or brand after just one bad service experience. So anything you can do to avoid this drop-off will have measurable return.
The traditional approach to handling service issues is to tackle them in the order they appear—but any brand manager will tell you that some customer complaints can have a far bigger impact than others.
With sentiment analysis, you can monitor social channels to spot these instances early, take a more strategic approach to addressing customer concerns, and make sure niggling issues get nipped in the bud before they become big problems.
2. Improve products
Every new product, and every change to an existing one, is the result of hours upon hours of market research. But you never really know how things will be received until they're out in the wild.
With sentiment analysis you can get insights into the features your customers crave, and can gauge reactions to your products or services as you release them—meaning you have a better chance of giving the public what it really wants.
For the most accurate insights, sentiment analysis should be carried out long-term, so you see how opinions change. After all, just because the initial response to something is negative, it doesn't mean people won't grow to like it over time.
You can also use sentiment analysis to drill down and understand how customers feel at different stages of the buying cycle. This will help you identify which areas are in need of improvement—and which you want to boast about in your marketing materials.
3. Choose the best communications channels
According to Statista.com, the average person has 8 or 9 active social media accounts.
For brand reputation managers, this can be a nightmare. No one can be everywhere at once, and just because your Facebook mentions show a sea of happy customers, it doesn't mean Twitter isn't full of unanswered cries for help.
Sentiment analysis can help you identify what chatter is coming from which channels, so you know where your customers like to hang out and can amend your service priorities and social media strategies accordingly.
4. Reach new audiences
Seeing what people are saying about your brand is great. Seeing what different demographics have to say is invaluable.
By drilling down into the specifics of who is saying what about your product, you can more accurately target your marketing, identify gaps in the market, and address any problems causing you to miss out on lucrative opportunities. 
At The Smart Cube, we regularly use sentiment analysis to help clients identify the needs of untapped demographics.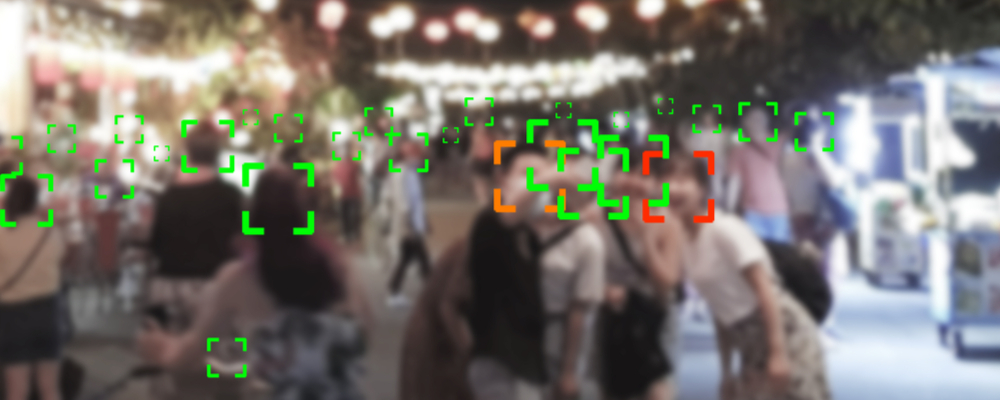 5. Choose brand ambassadors
The right brand advocate can be worth their weight in gold. Today, social media influencing is a billion-dollar industry, with around 17% of companies spending over half their marketing budget on influencers. What's more, the investment is worthwhile: 89% of organisations say ROI from influencer marketing is comparable or better than other marketing channels.
However, the flipside of this is that there is now no shortage of 'influencers', and not all of them will be the right fit for your brand—or even interested in your product.
With sentiment analysis, you can easily and quickly identify good prospects for partnerships based on existing loyalty to your brand, the things they talk about online, and the stances they take on related issues. You can also avoid forming partnerships with people likely to damage the reputation you've worked so hard to build.
6. Keep an eye on the competition
Finally, sentiment analysis can tell you all sorts about your brand. But it's worth remembering it can also tell you a lot about your market and how those around you are performing.
This can help you capitalise on the shortcomings of your competitors and keep your brand ahead of the game. For instance, if you see something a competitor isn't delivering and are able to fill that gap in the market yourself, you stand a good chance of improving your market share. 
At The Smart Cube, we use sentiment analysis to help clients across industries exceed expectations and thrive in competitive environments. Find out more about our analytics services.