They say a picture is worth a thousand words. With computer vision set to explode over the next few years, images and videos could become even more valuable.
In the 1960s and 1970s, when mathematicians like John Tukey were beginning to ruminate on the future of data analysis, I doubt they dared to imagine the things we've achieved just a few decades later.
What started with the simple concept of combining science and mathematics to test hypotheses has evolved into cutting edge technologies like AI and machine learning. Today, at the apex of this technology, is computer vision.
---
A picture is worth a million bytes
Applying algorithms to numerical data is our bread and butter at The Smart Cube; it's the foundation of everything we do. But computer vision goes way beyond that, turning photographs and videos into bits and bytes, and using AI and deep learning to draw meaningful conclusions from those images. 
Theoretically, this means a single snapshot can tell us all sorts of things, like the state of someone's health, the likelihood of a storm coming in, the effects of deforestation, or what the traffic will look like in an hour – and all without any human intervention.
It sounds like the stuff of sci-fi, but this technology already plays a bigger part in our lives than you might think. In fact, you probably encounter it on a daily basis without even noticing. When you unlock your phone with your face, for instance. Or when your car tells you to brake because there's traffic ahead.
Right now, computer vision is at a turning point, where a trove of data, cheaper processing power, and more advanced algorithms are stretching the boundaries of possibility – and the effects can already be seen across multiple industries.
---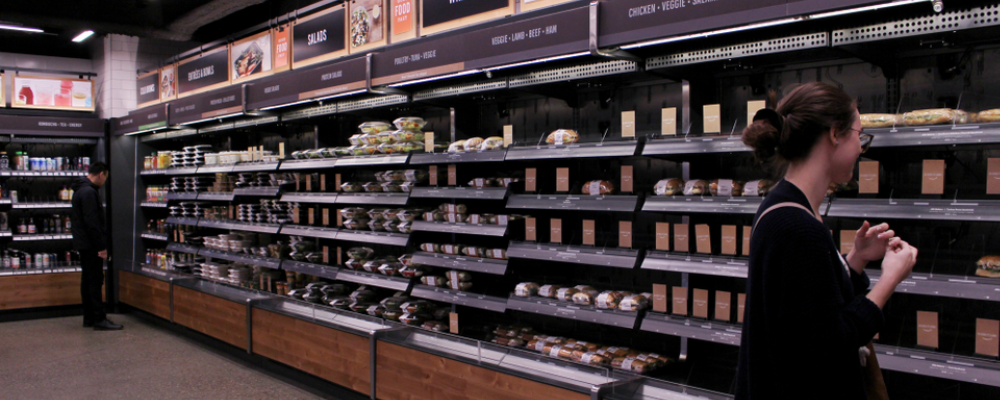 Seamless shopping for the world's most connected retailer
When you want to know what the future of any technology looks like, Amazon is always a company worth looking at. Especially when it comes to data science. 
It seems strange that after years of placing huge pressure on brick-and-mortar stores to modernise and move online, Amazon now has its own physical locations. But, typically, Amazon's stores aren't just any stores.
The Amazon GO locations have lots of technological tricks up their sleeve, and one of them is their "Just Walk Out" technology. This uses a combination of computer vision, AI and machine learning to seamlessly track what customers take from the shelves, allowing them to walk in, grab what they want, and walk out without going through any sort of checkout process.
This gives us a window into what the future of retail could look like – and its more mom-and-bot than mom-and-pop.
A lot of the work The Smart Cube does is retail focused, too. Right now we're collaborating with a client that photographs the shelves in retail stores to understand which products and categories are kept together, and how that impacts sales.
Once these pictures are taken, we help the client combine its converted image data with third party sources to help understand anomalies, spot data quality problems, and identify missing values. We also analyse the client's data to answer the big questions, like what drives sales of different products in different stores and regions.
---
Humanitarian issues and healthcare
Applications like 'Just Walk Out' are always interesting, but personally what I find most exciting about any technological advancement is its potential to benefit the wider community.
Agriculture is one area where computer vision could have a huge impact – and at a time when global hunger continues to rise this could be a really important development.
Research shows that computer vision is currently being used to automate manual processes like fruit picking and crop control, to detect and eliminate weeds, and to monitor crop conditions from the air to prevent the spread of disease. The result will be stronger and more consistent yields, less wastage, and hopefully fewer hungry people.
Computer vision also has a huge future in healthcare. I've already mentioned in another blog how it can be used with facial images to spot early signs of depression. But that's really just the tip of the iceberg.
The technology is showing great promise in identifying cancerous cells and tumours from images, enabling remote diagnosis, and providing simulations to help train the next generation of surgeons. One company is even using it to estimate blood loss during surgery.
---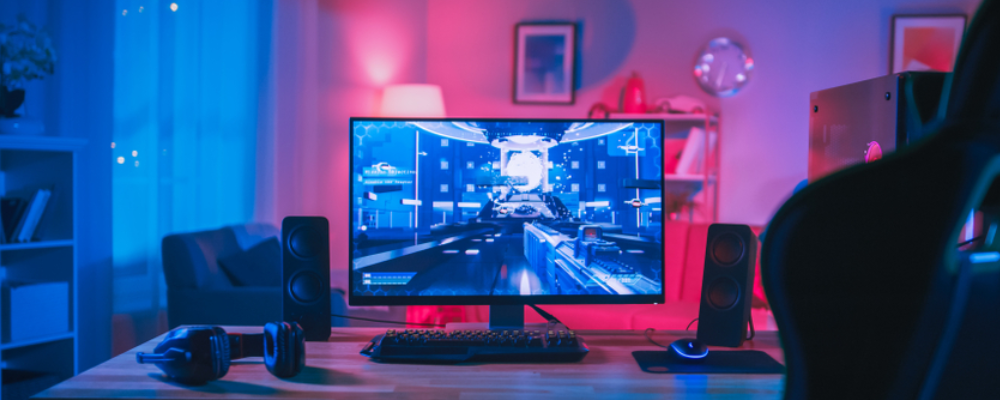 A new level for sports science
Ever wondered how televised football matches can tell you so much about every player's performance – from the accuracy of the passes they've made, to the distance they've run to recover the ones that, well, weren't that accurate?
Unbelievably, as recently as 2014 these stats were compiled by a team of people watching games and counting, quite possibly on their fingers and toes. But now, this is all changing thanks to a tech company based in the Netherlands.
For the last few years, SciSports has been busy inventing a system called BallJames. BallJames uses AI, machine learning and computer vision to generate real-time, 3D data from 14 cameras covering games. The result is a complete view of everything that's happening with every player on the pitch, which could lead to the most in-depth information and analysis viewers have seen.
Why is this important? Because it's not just viewers who will benefit. A quick look at the way statistics changed baseball in the early 2000s should tell you everything you need to know about the value of metrics in sports.
We're entering an age where AI can tell a football manager that their right-back is tired way before his or her performance level drops. More than that, with enough data it can identify the most consistent performers, the weaknesses of certain players, and the gaps teams need to fill in the transfer market to be successful.
In a game where winners of the Premier League earn almost £40 million, it's fair to say this technology could pay dividends.
---
See more of what the data science future holds
These are just a handful of examples of how computer vision could impact the industries we work in and the world around us. In reality, the possibilities are only limited by our imaginations – especially with recent breakthroughs in quantum computing and advanced deep learning redefining what's possible.
At The Smart Cube, we combine advanced analytics, data science and technology to solve our customers' most pressing problems, helping them to thrive in today's competitive environment. Find out more about our analytics solutions, and to learn about the latest data science trends and the analytics projects we're working on, explore our blog posts.