Despite a very hefty price tag, Zolgensma has had a successful first two years in operation. We explore the drug's dynamics and some important drivers.
Back in 2019, Zolgensma, a new drug then from Novartis, made international headlines for two reasons. It was the most expensive drug in the world and the first drug with the potential to cure Spinal Muscular Atrophy (SMA).
Zolgensma, despite a $2.125 million price tag and suppressed demand due to COVID-19, had a very decent 2020, narrowly missing blockbuster status (with sales of $920m).
With the US now recovering from deflated drug demand caused by the pandemic and numerous drivers fuelling the drug's growth, Zolgensma's prospects appear promising.
At The Smart Cube, our financial analysts regularly analyse developments in the Life Sciences sector, including forecasting and modelling market and pricing trends for drugs like Zolgensma. As the drug approaches blockbuster status, we have set out some recent thoughts.
Key growth drivers
Novartis' management forecast Zolgensma's 2025 sales at $2bn while various market analysts expect peak sales upwards of $2.5bn. This growth should be fuelled by several factors:
Better newborn screening: When Zolgensma was first launched in July 2019, just 30% of newborns in the US were screened for SMA. By the end of Q1 2021, the number touched >70% and by the end of 2021, this figure is projected to exceed 80%, thereby significantly increasing the potential patient base.
Increasing approvals and reimbursements: As of Q4 2020, Zolgensma was approved in 37 countries versus only the US in 2019. With four more approvals expected by mid-2021, the potential patient base should expand further. The real push should arrive once reimbursements are established – the drug is expected to achieve reimbursement in 15 countries by 2022.
Key potential approvals: A number of upcoming approvals could further materially expand the patient base. The drug is currently approved only for children under two years, and potential approval in the two-five years age group could be an important catalyst.
Zolgensma's price: A game-changing pricing model
A key factor behind Zolgensma's success is the innovative pricing model that Novartis has put in place. The company offers payers outcome-based agreements, based on the drug's continued efficacy over five years. By breaking down the cost into instalments, it's much easier to look beyond the drug's high list price, and see the long-term advantages.
So far, this pricing model appears to be popular with US insurers – with most now willing to cover the cost of the drug. According to Novartis, nearly all eligible patients with SMA are covered for treatment with the therapy. As of January 2020, US payers had reimbursed treatment for all eligible infants who received Zolgensma, with just one exception.
Market analysts also note that Novartis' pricing model helps relieve pressure on healthcare providers, and sets a critical precedent as to how costly, emerging treatments like gene therapy should be priced and paid for.
A complex competitive landscape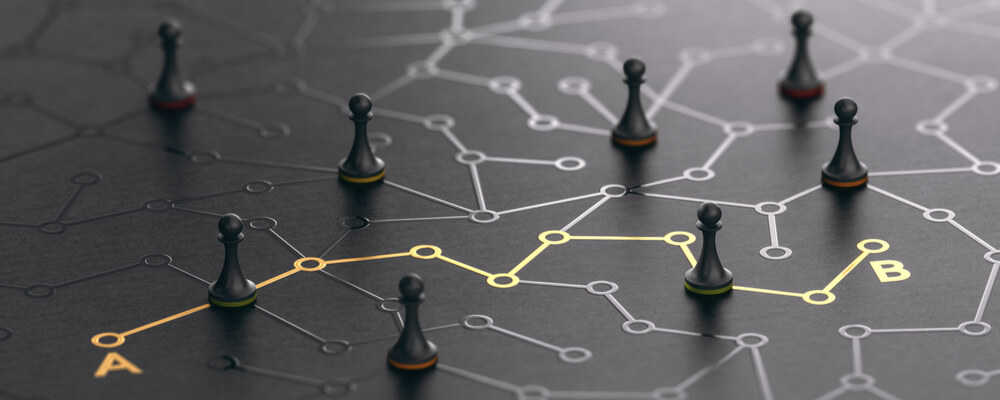 Zolgensma remains the only curative treatment for SMA. But, in spite of this, Biogen's Spinraza and Roche's Evrysdi are key treatment alternatives, and in certain cases, are still  preferred options over Zolgensma.
The main advantage that both alternative drugs have over Zolgensma is that they are approved for use with a wider range of patients i.e. all age groups, with all SMA types, whereas Zolgensma is currently only approved for type 1 and 2 SMA patients under two years of age.
Evrysdi, a new market entrant launched in August 2020, is a daily oral drug that can be administered at home, in contrast to Zolgensma, which must be administered in a hospital setting, under controlled conditions.
Spinraza, on the other hand, is also delivered in a hospital setting, but has three more years of proven efficacy data behind it. While the results of Zolgensma are promising, those looking for a known drug in the SMA space, are likely to gravitate towards Spinraza. Also, patients who are already used to Spinraza might be reluctant to switch to a new treatment.
Interestingly, Spinraza is also being tested on patients who have already received Zolgensma and if data is encouraging, we might see a 'cocktail therapy' in the SMA space. But the sky-high price of the combination could be a major headwind.
The next challenges for Novartis
It is well clear that Zolgensma (which hit >$900m sales in 2020) will become a blockbuster drug in 2021, and strengthen that position for many years to come. But, in addition to an evolving competitive landscape, there are a few more challenges ahead.
Key challenge #1: Overcoming trial bottlenecks
Novartis is working to bring Zolgensma to a wider range of patients, and test new methods of delivery that could be used to treat both older patients, and those with type 2 and 3 SMA. But this progress is currently hindered by an FDA hold on clinical trials.
Last year, the company launched a study exploring a spinal injection delivery method – similar to that used to administer Spinraza – that may enable Zolgensma to be given to children above the age of two. However, negative trial results at the time led the FDA to put a partial hold on the study – a hold that remains in place today, limiting R&D progress.
Key challenge #2: Manufacturing considerations
In anticipation of potential approval for other SMA types and additional new geographies, Novartis beefed up Zolgensma's production capacity during 2018-2020. But the drug's complex manufacturing process (it takes a month to manufacture) and relatively shorter shelf life (max 12 months) has complicated matters, as it is tough to stockpile in preparation for ramping-up demand. Adverse events of the last year, also forced the Swiss major to shut one manufacturing facility in late-March 2021, just 14 months after opening. Going forward, it will be tricky to forecast demand, given the increasing competition and uncertainty as to when the FDA's clinical trial hold will be lifted.
Key challenge #3: Maintaining R&D progress – and positive results
The latest data from Novartis shows that when treated prior to the onset of symptoms, Zolgensma is successfully enabling children to recover without any adverse treatment-related effects.
But it is important to note that right now there are only 5-6 years of data to assess the drug's efficacy. While currently Zolgensma is understood to be a cure for type 1 SMA, there is no long-term data available to show what the lives of these patients might look like. This is a developing area, and results will need to be continuously monitored over time – especially with payment models intrinsically linked to treatment efficacy.
Dive deeper and uncover hidden insights in the Life Sciences sector
At The Smart Cube, our analysts help businesses make better-informed investment decisions, faster – by delivering deep, reliable, timely insights related to a huge range of trends in the Life Sciences sector and beyond.
Find out more about our insight and financial research solutions, including Equity Research, and learn how our experts could support your team, or get in touch today.