Amazon plays to win big, and now, the company has set its eyes on another shiny, new trophy that has long eluded Silicon Valley players – the grocery sector
Amazon Go – Here to Disrupt the Grocery Market
Enter Amazon Go – a re-imagined grocery store experience, set to reconfigure the retail world as we know it.
Scheduled to open to the public in Seattle in early 2017, the first store (a small-format operation spanning 1,800 sq ft) will offer a selection of grocery essentials, with a twist – there is no checkout. Customers will simply need the Amazon Go app to enter the store, pick up their desired products (tracked in a virtual cart), and leave, and voila, their Amazon account will be charged automatically.
Another Fiery Strike in the Grocery War?
This ambitious brick-and-mortar tactic is aimed at taking a bite out of the $650+ billion US grocery market. With 65% consumers preferring to buy groceries in-store, combined with online grocery's low penetration (just 2–4% in US), launching physical grocery stores presents a significant potential growth opportunity.
This move will help Amazon not only enter this large market, but also help slowly nudge its existing loyal customers (those confident about the quality of groceries) towards online grocery shopping via Amazon Fresh.
Will It Work?
It will be intriguing to see how Amazon tackles the various challenges, especially when:
The survival of such stores depends on their location and sales volume generated – downtown areas have higher rentals and these rents may not be covered by realised sales.
Grocery stores sell random-weight items – such as fresh fruits and vegetables, sliced meats, and dry bulk goods. These may not be easy to incorporate into Amazon Go's automatic checkout system. Further, as the technology hasn't been rolled out yet, it's difficult to ascertain its success with different types of customers. Interestingly, Albertsons and Kroger have scrapped their self-checkout kiosks due to a rise in thefts and the desire to increase customer–employee interaction.
The End of the Checkout Aisle?
Nobody likes checkouts; Walmart once claimed that it could save $12 million for each second saved from the checkout process. Amazon Go has the potential to provide customers a quick, easy and seamless store experience. Its proprietary Just Walk Out technology fuses machine learning and computer vision with artificial intelligence, to offer an easy and simple shopping experience.
Mark Ryski, founder and chief executive of retail traffic and conversion analysis firm HeadCount Corporation observed: "This is what the future of convenience/self-serve retailing looks like. Transaction friction caused by long checkout lines or malfunctioning self-checkout technology is the bane of shoppers."
In addition, many front-end jobs, such as cashiers may convert to back-end roles in the process of streamlining and optimising the supply chain. To emerge victorious, Amazon's focus will likely be on improving the agility of processes such as quick in-store product replenishment.
Is There a Long-term Game Plan?
While other retailers may be under immense pressure to keep up with Amazon Go's seamless customer experience by upgrading their technologies, Amazon may turn out to be their knight in shining armour.
As its technology won't be easy to replicate, Amazon will likely model it into a service offering – similar to Amazon Web Services. The amalgamation of inventory management, sensors, and computer vision into one service may very well become Amazon's golden egg in the retail space.
Additionally, while retailers such as Target are reigning in grocery delivery operations, Amazon envisions stepping in to fill the gap as a grocery-delivery service provider and distributor for brick-and-mortar retailers. Such a move may allow it to lower costs – as it develops its own grocery supply chain network (for Amazon Fresh and Amazon Go) – via greater economies of scale.
However, retailers may be reluctant to engage with their rival, as that would give Amazon control over both ends of the supply chain – from distribution to customer delivery. Amy Koo, principal analyst at Kantar Retail recently commented, "A future in which Amazon is delivering Target's groceries is very unlikely."
Can Retailers Turn This to Their Advantage?
To overcome any potential disruptions wreaked by Amazon Go, retailers can look to adopt initiatives such as thinking out-of-the box and taking risks; embracing smart profiling, segmentation, and personalisation; and transitioning to a mobile-first strategy. Retailers can leverage techniques such as advanced data analytics to mine customer insights from big data.
The Smart Cube, for example, helped a leading UK-based retail chain identify potential savings of approximately £55 million over 5 years. The team used data analytics to conduct a promotion uplift analysis to evaluate campaigns, eliminate ineffective and loss-making promotions, and optimise the overall effectiveness of various initiatives. This exercise also led to better positioning of promotions across products, regions, and time periods.
How Advanced Data Analytics can Help Solve Key Retailer Challenges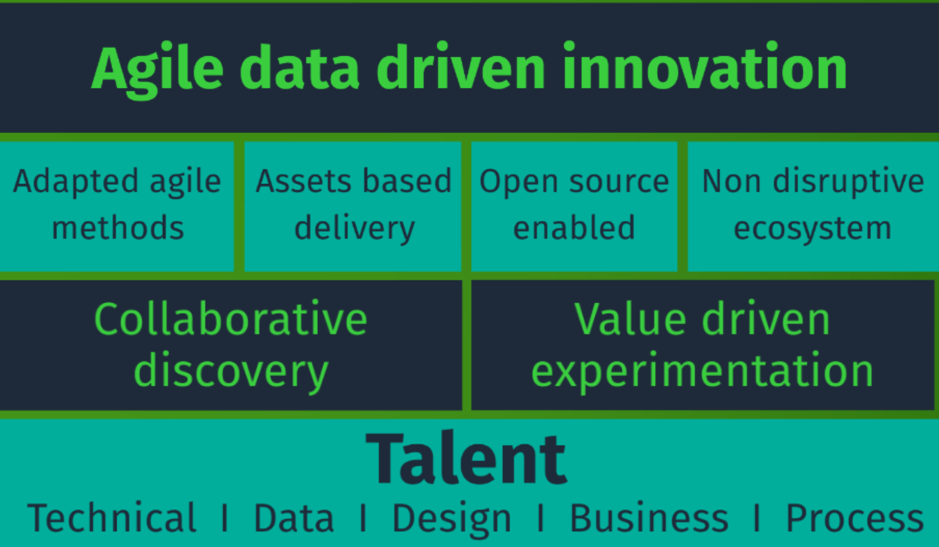 Why only Amazon? What can retailers learn from the company's innovation-led working style? To answer these questions, we need to understand that Amazon identifies itself as a tech firm, not an e-retailer. Retailers are already going into overdrive to stay relevant in the face of competition. It's important to remember that the game changer in this space will clearly be technology, at the helm of every innovation – big wins can be expected only with out-of-the-box ideas and investments.
At The Smart Cube, we combine advanced analytics, data science and technology to solve our Retail customers' most pressing problems, helping them to thrive in today's competitive environment. Find out more about our analytics solutions, and to learn about the latest data science trends and the analytics projects we're working on, explore our blog posts.