A Q&A with Rachit Khare, VP Analytics & Data Science
The Smart Cube recently announced a new analytics and insights partnership with Retail Week. Rachit Khare shares a view of what we've been working on together, and what we've learned about the world of post-COVID retail so far.
At the start of June, The Smart Cube unveiled a new analytics and insights partnership with Retail Week, aimed at helping UK retailers better leverage data and analytics to adapt to the rapidly evolving retail landscape.
To dive into what this partnership means for The Smart Cube, Retail Week, and the wider retail community, we caught up with Rachit Khare, VP of Analytics and Data Science at The Smart Cube. Here's what he had to share.
Q: Hi, Rachit. This partnership has been in the pipeline for some time. Now that it's publicly announced and joint projects have begun, has it met your original vision and expectations?
A: In terms of the depth of insights we've been able to provide for retailers and the speed at which we've been able to deliver, so far it has absolutely met my expectations. However, the major global disruption caused by COVID-19 has had a huge impact on the projects we've undertaken – out of sheer necessity.
Right now, there's an immediate need for customer insight across the retail sector, to guide reopening strategies, and help optimise everything from digital merchandising to physical store layouts. Fortunately, we've been able to deliver that with our ongoing Coronavirus Pulse Monitor Reports. 
I'm really proud of how quickly we've been able to adapt our plans to deliver immediate value for the retail industry, which is really what this partnership is all about.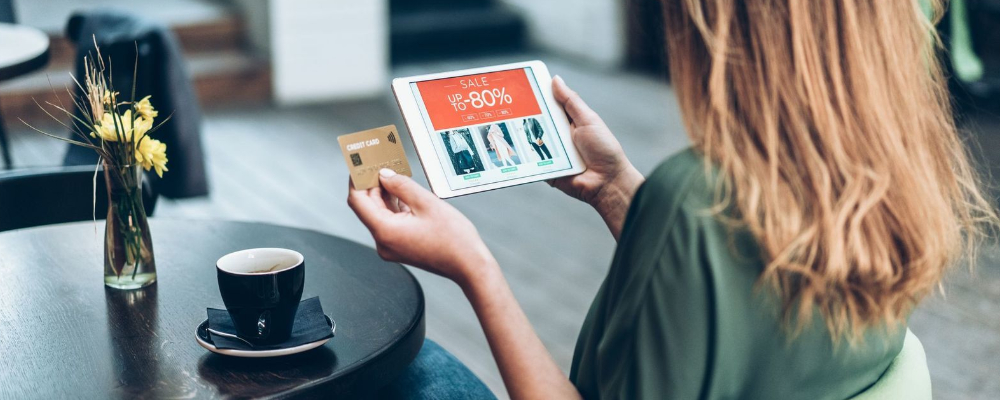 Q: Can you talk to us about what those reports look like, and how you've been able to deliver valuable insights in a time of unprecedented change and disruption?
A: The Coronavirus Pulse Monitor Reports have been designed to provide the kinds of analytical insights retailers need to successfully navigate the post-COVID retail world. The term 'new normal' is a bit overused at the moment, but that really is what retailers are re-emerging into – a completely new set of rules, standards, demands and expectations.
That poses a major challenge for us as data scientists – how do you use historical data to help retailers understand a completely unprecedented retail environment? The short answer, unfortunately, is that you can't. So, we've had to turn our attention towards new data sources and models that give us insights into what customers want from retailers right now.
Q: What are those data sources, and why have they become so valuable to retailers now?
A: We don't have years of historical customer and operational data to help us understand post-COVID retail. So, retailers need to rely much more heavily on unstructured data types like social conversations, browsing data and online search data.
Those data types can help retailers understand what customers are saying, thinking and demanding right now. But, beyond that, they can also provide insight into which ecommerce websites those customers ultimately end up at after asking a question or searching online – helping retailers visualise their entire journey from thought to purchase.
Data gathered from digital retail platforms since March will also prove highly valuable for retailers of all kinds. Looking at the products customers are buying online since the COVID-19 outbreak can grant insight into what customers really want and their priorities today. That will be extremely useful when creating new merchandising strategies for the post-COVID world.
Q: Many retailers won't have built capabilities for analysing unstructured customer data  before now. What challenges will they face as they start exploring those data sources?
A: Historically, extracting actionable customer insights from unstructured customer data  has been very challenging and time consuming. However, as machine learning and AI capabilities have become more accessible, many retailers now have realistic avenues to explore if they wish to analyse unstructured datasets themselves.
Whether they want to look at search and web traffic data to identify major customer trends, digging into social conversations to better understand customer sentiment, or analysing specific journeys across multiple platforms to the point of sale, retailers can now realistically access the capabilities they need. 
However, for those unable or uninterested in developing their own unstructured data analysis capabilities, analytics and intelligence partners like The Smart Cube can help them gain that insight without having to do the analysis work themselves.
Q: Based on what you've learned from the Coronavirus Pulse Monitor Reports so far, what's the overall outlook for the UK retail industry for the rest of 2020?
A: COVID-19 has been hugely disruptive and damaging for UK retailers – especially those that primarily operate physical stores and have low online market share. Many understand that major changes need to be made to succeed in the post-COVID world, but lack the funds to drive that transformation proactively, due to an extended period of reduced – or completely halted – sales.
However, the view of the near future isn't all negative. We've already seen that many customers are eager to return to stores, and online retail demand is likely to remain high among those less comfortable with venturing out for non-essential purchases.
Right now, retailers need to focus on learning what their customers want, how their product preferences have changed during lockdown, what they are looking for in physical retail experiences, and how they feel about post-COVID shopping in general.
Spending might be the last thing on the minds of retailers that have seen dramatic sales slumps since lockdown was introduced. But, investing in intelligence now – whether it's in developing in-house capabilities, or engaging a specialist partner – will be essential for those looking to stabilise and return to a strong, growing position in 2020.
Q: To close, what can we expect to see from the partnership between The Smart Cube and Retail Week next?
A: As the retail world continues to recover from the impacts of coronavirus, we'll continue creating our Coronavirus Pulse Monitor Reports. Beyond that, we're also collaboratively creating a new multi-channel customer experience benchmark that will provide retailers with extremely valuable new insights into what customers expect from post-COVID retail experiences.
Undoubtedly, the rest of 2020 will be dominated by COVID recovery. So, once the retail world has had a chance to adapt, expect to see a more concrete view of the new normal from us – based on both structured and unstructured customer and retail data.
The Smart Cube's Coronavirus Pulse Monitor Reports are available to view now. Keep an eye on retail-week.com for more retail insights and analysis throughout the year, as our partnership continues.
At The Smart Cube, we combine advanced analytics, data science and technology to solve our customers' most pressing problems, helping them to thrive in today's competitive environment. Find out more about our Retail solutions.