CPG companies have mastered the basics of Revenue Growth Management. But new data challenges and rising demands are making it harder to drive sustainable growth.
According to a recent article by McKinsey, most large CPG companies have now mastered the fundamentals of Revenue Growth Management (RGM).
Businesses across the industry have embraced analytics – using analyses of historical performance to build better-informed pricing, promotion and product assortment strategies. To date, these insights have delivered significant business value. But now, that's changing.
The future of Revenue Growth Management
Revenue Growth Management strategies based on past performance are no longer enough to set a CPG company apart from its competitors. Those insights are no longer a 'nice to have' that differentiates one organisation from another – they are a basic expectation for everyone in today's CPG industry.
While some organisations will be happy to settle for visibility of what has happened – i.e. descriptive analysis and reporting – companies that want to achieve sustainable, long-term revenue growth must evolve their strategies and capabilities, which means more advanced data techniques, including predictive modelling and scenario modelling.
Consumers and retail customers expect more
Analytics-powered RGM hasn't just had a major impact on CPG businesses – it's resulted in significant positive changes for both retailers and end consumers.
For shoppers, the result is experiences which meet their expectations – whether this is better value for money, more convenience, greater choice or availability, more satisfying buying journeys or product offers which may convince them to try a new brand.
For retailers, it all adds up to higher sales and better use of shelf space.
Both groups are understandably delighted with the results, but now they're hungry for more.
Traditional consumer and market insights have helped CPG companies develop a greater understanding of the end consumer; that has enabled them to work with retailers and channel partners to optimise their products, and ensure they end up in front of the right people, in the right places, at the right time.
However, these traditional strategies have been limited in today's dynamic environment as they do not help organisations to understand the underlying influencers and drivers of growth. What CPG companies need is to move from traditional Business Intelligence (BI) and causal analysis to more prescriptive and scenario-based models.
This in turn can help CPG companies to build stronger relationships with retailers: by using their own consumer and market insights, they can advise retailers on exactly where and how their products should be sold – in turn, maximising sales and ROI.
The trouble is, for a lot of CPG businesses, moving beyond basic RGM capabilities isn't easy. Taking their analytics deeper is a major challenge, and many quickly find themselves deluged with data challenges.
Revenue Growth Management: challenges faced by CPG companies
When looking to improve analytics capabilities and unlock the deeper level of insight required to take Revenue Growth Management to the next level, CPG companies face three main challenges:
Going wider and pulling more data from more sources together to build up a broader picture of market forces and customer behaviour. This strategy appears very appealing, because companies already have a wealth of diverse data across their organisation. However, in most cases that information is trapped in disparate, disconnected silos with no easy way to pull it together.
Acting faster and using more timely data to identify threats and levers at an earlier stage. Rapid innovation, never-ending technical change, and hyper-frequent changes in customer behaviours and preferences all make it incredibly hard to gather and model customer insights at speed. For many, it's a technical challenge beyond their current capabilities.
Developing solutions that are scalable and repeatable. Companies often find that distinct business units or markets have tried to tackle a common challenge by deploying their own tool or solution, but they are not able to scale-up or roll-out more widely to make them repeatable. The key here is to take a strategic, long-term view to prioritise use cases, and an incremental approach to building capabilities, creating a robust foundation for future development.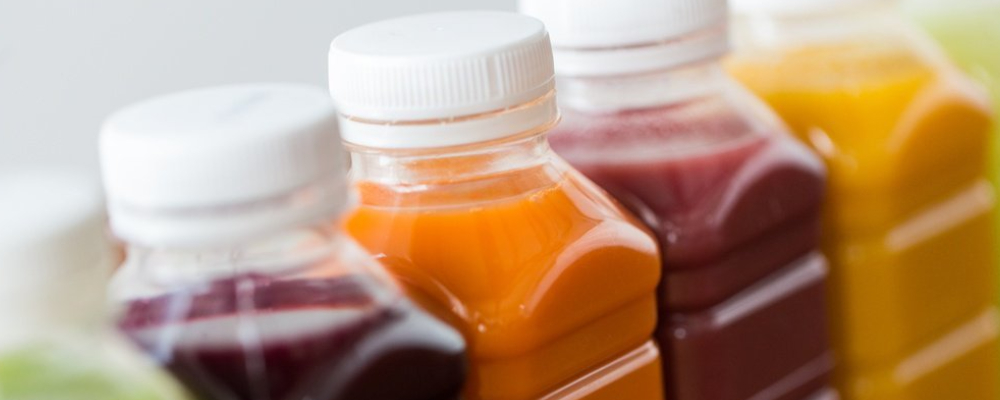 Advanced RGM in the CPG industry
Whether a company is interested in improving the breadth of its insight and looking further into the future, or becoming more agile and gaining the responsiveness required to make good RGM decisions at speed, one thing is clear: neither can be achieved with basic analytics capabilities.
Advanced revenue growth management in the CPG industry will instead be defined by a new set of advanced capabilities, including:
Access to additional data sets to extend market and customer vision beyond what's available in the manufacturer's own systems and databases
Machine learning to turn large volumes of data into meaningful insights at incredible speeds – enabling faster decision-making
Scenario simulation to assess and model the best emerging opportunities, and ensure that they represent the best RGM decisions
Automated insight delivery to help insights get into the right hands faster, cutting the time it takes to turn insight into action
AI and natural language processing to understand the sentiment and insights hidden in quantitative customer data
Take Revenue Growth Management to the next level
With the right combination of those capabilities, CPG companies can evolve from lagging to leading in their Revenue Growth Management strategies.
Valuable levers can be identified more easily, customer and retailer value will continue to rise, and most importantly, RGM can continue to deliver significant, measurable business value and competitive advantage.
At The Smart Cube, we help CPG clients maximise revenues and drive profitable growth in consumer goods, using a combination of advanced analytics, AI tools and technologies. If you're interested in driving next-generation revenue growth management, find out more about our RGM solution.
And read about our RGM solution in practice in this customer case study: UrbanStems.